Christmas Worship During a Pandemic
Saving the Season was a free webinar hosted by Missio on December 3, 2020.
Beyond chestnuts roasting on an open fire, and the commercial appeal of shopping for gifts, the Christmas season remains central to the life and ministry of churches. Carols, choirs and cantatas contribute to the festive spirit around the birth of Jesus Christ. However, with an ongoing global pandemic, where both public gatherings and choral music have been deemed a risk, many churches are still finding ways to worship in alternative forms. This conversation will explore ways to bring meaning to this challenging season and facilitate excellence in worship of our savior.
---
Panelists:
Jamar Jones (Assistant Professor of Music at the University of Texas Arlington, former Executive Director of Music at The Potter's House of Dallas, TX)
Austin Woodlin (Director of Music at Enon Tabernacle Baptist Church in Philadelphia)
Nichole Collins (Director of Music and Arts at the Church of Christian Compassion in Philadelphia)
---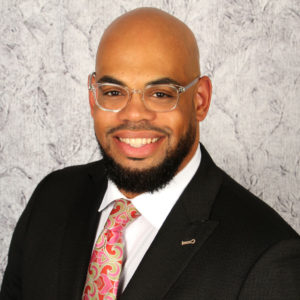 Dr. Clarence Wright is an associate professor at Missio Seminary.
All author posts