Volume 7 Issue 1 is dedicated to the theme of #churchtoo. Abuse of power and leadership failures may be nothing new in churches, but that doesn't take away from its horror or devastation. In many cases, these abuses have been allowed to metastasize in secret, with those who have been called to be communities of light complicit in cover-ups. In our day, especially in the wake of #metoo movement, revelations of abuse by those entrusted with power in all spheres of our culture have also drawn many secrets hiding in churches out into the open. We are living through a time of reckoning for the church.
Honestly engaging with #churchtoo and all its implications will be painful for church leaders (many will wish to avoid it; indeed, many have tried their best at it) but leaning into #churchtoo will be absolutely necessary for the health of the mission of the church moving forward.
The Letter from the Editors will introduce you to each of the pieces in the issue; we offer this issue with the hope for a church repentant and renewed.
---
In this Issue:
Urban Voices:
Profile:
Case Study:
Reviews:
Please help spread the word. Share this link with others and tell them to sign up to our email list. Follow us on social networks. Contribute articles or artworks (email us: editor@jofum.com). Give financially to support our work of seeking God's mission in cities around the world. Thank you.
---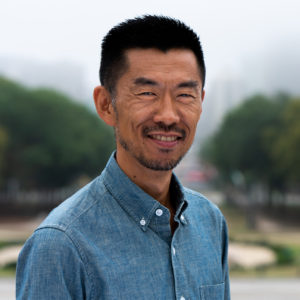 Kyuboem Lee, D.Min., is the Doctor of Ministry Program Director and Associate Professor of Missiology. He is also the general editor for the Journal of Urban Mission.
All author posts