As Missio continues celebrating 50 years of faithful ministry, meet an early board member (1984-1999) and chair of Missio's board (1992-1999), Richard Yeskoo.
He shares historical insight and his role in making changes to help grow and develop the business and academic sides of the seminary. He also expresses the faith challenges and rewards he experienced as chairman of the board, while offering his excited endorsement for Missio's courageous move to Philadelphia.
Highlights of the Conversation:
What was it about Biblical Theological Seminary, now Missio Seminary that led you to invest so much of yourself in this young school (13 years old when he began serving on the Board)?
At the time it meant a lot to me to add Board service as an opportunity of service to the Lord and I felt I had the gift of administration and I was able to use that in this assignment…  I was exposed to the theological, academic and business part of running a seminary.  Being exposed to the theology and academics broadened my worldview and it was just a wonderful experience.
– Dick Yeskoo
People recognized your gift of administration and your role was especially significant on the Board as you were asked to become the chair of the Board. Was the Board open to having a businessman as the chair?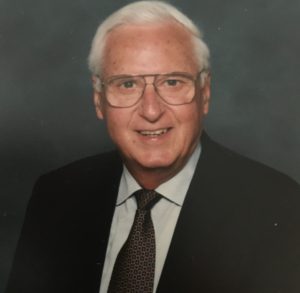 No one has a corner on the Holy Spirit, whether you are theologically trained, a businessman, or academic, the Spirit is at work.
The two areas that concerned me (in October 1992 when assuming responsibility as Board Chair) were the lack of women on the Board and financial problems at that time. We added three women to the Board… I was very pleased that Karen Sawyer became Chair of the Board at Missio… You can pass my thanks onto Karen that after her term she appointed current chair Susan Post to the Board.
Thank you for your outstanding leadership in that season, what did you find personally rewarding during this time?
It was a pleasure to attend meetings, it was not a burden. I found it very rewarding and very educational for me personally. When I saw the growth in the seminary, I was pleased to be a part of that.
– Dick Yeskoo
Part of what we wanted to accomplish with this move [to Philadelphia] was to attract millennials, more minorities and mid-career professionals and putting us in the heart of the city has allowed us to meet those objectives.  I think we are going to discover that this has been a very strategic move.
I think the move to the city was a good move.  Hatfield was a good place to get started.  As the seminary grew in students and finances, it was time to move to the city – it is the center of ministry need.
– Dick Yeskoo
If you were able to talk to today's trustees, what word of caution or encouragement might you share with them?
One is that the Board should develop an effective accountability chain…the second would be to encourage a diverse board in every way (background, race, education, skills and gifts of the Spirit) and thirdly…don't compromise on biblical truth, and the last one is to identify strong and weak points of the Board and make sure you staff to meet the weak points.
– Dick Yeskoo
Do you have a word of blessing for the administration and the board?
Keep our eyes on Jesus… and if we do that He'll protect us and give us the gifts and wisdom we need… and secondly, do not divert from the strong vision statement.
– Dick Yeskoo
It's been an exciting season of ministry, especially during this transition and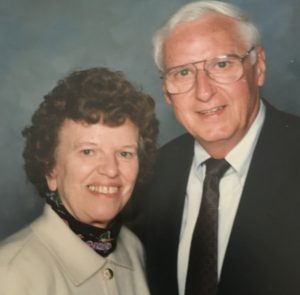 season of COVID…the faculty has worked extremely hard to make sure that the student experience hasn't been diminished at all and we have just had graduation this weekend with a new cadre of students.  When you think back to the sacrifices that you and your dear wife Georgia have made – financially, and the time you gave – do you feel like those years of time and sacrifice were worthwhile?
Of course, Thom…  Jesus commanded us to follow Him and do His work and that was on my heart and it was on Georgia's heart.  This was an opportunity to serve and a growing experience of our faith to see the Lord work through us and through the people and the organizations we were involved with.  Looking back, there are no regrets whatsoever and I thank the Lord we had the opportunity.
– Dick Yeskoo
Here we are, Missio Seminary – 50 years, there were some that didn't think we would make it this far and yet I would say we are stronger today than ever before.  We are building upon the foundation that you and your peers laid…Thank you for your years of service and the way you've been such a blessing to Missio Seminary.
Join us in celebrating God's blessings upon Missio Seminary for the last 50 years: missio.edu/50th-anniversary