Certificate in Social Enterprise
Have you ever dreamed about being a social entrepreneur? Do you have an idea but just don't know how to get it off the ground? Whether you are just getting started or you are already working on an idea, this certificate program is a great place to build and brand your entity. As a social entrepreneur, it's important to have the tools, resources, and a supportive community that will help you achieve your dream and create positive change in your community. Whether you want to make a difference in climate change, civil or human rights, education, youth development, health and wellness or other issues, the Certificate in Social Enterprise will help you establish your company.
All classes and programs are available on-line. The majority of our on-line classes are in a synchronous format. This means that you can engage with your professors and classmates from the comfort of your own home! For more information please contact our admissions department here.
Community of support as you start your social enterprise
Social Entrepreneurs look to solve a social challenge or problem and, in order to move from an idea or concept to start up, the widely used Social Shifters Platform will help you move forward in accomplishing your goal. Enrolling in the Certificate of Social Enterprise through the Polis Institute gives you access to Steps to Startup, a premium program designed to help you take action on the issues you are passionate about.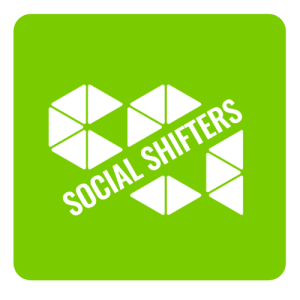 You do not have to do it alone. The tools provided with this platform offer a live community of support and online videos that you can access anywhere so you can start making an impact and building your legacy.
Certificate in Social Enterprise
Online video-based e-learning program includes 8 online courses with 33 modules
8 hours of on-demand video instruction
Downloadable worksheets and helpful templates
Practical activities and tasks in each lesson
Lifetime access to the content
This self-paced program takes, on average, 8 weeks
---
Steps to Startup
The certificate program will guide entrepreneurs through the entire start up process with actionable templates, tasks and tips at every stage with these 8 steps:
1. Define the Problem
2. Plan your Social Impact
3. Build Support for your Cause
4. Test Your Ideas
5. Find Your Customers
6. Design Your Business Model
7. Secure Funding
8. Get Ready to Launch
Apply for your Certificate in Social Enterprise today and explore, start and grow your ideas into a startup enterprise!
Ready to start your journey?
Whether you are looking for more information regarding a program, scheduling a visit, starting the application process, or just wanting to talk to someone about your dreams, our admissions department is always available to assist you and answer any question that you might have.