We did have a BIG party November 21 at our new Callowhill location. The energy was electric (one might say the Electric Factory was reborn!). The crowds came, the music was loud, the hands were clapping, the words were encouraging and the Spirit was present. We had over 200 people come to the celebration of praise.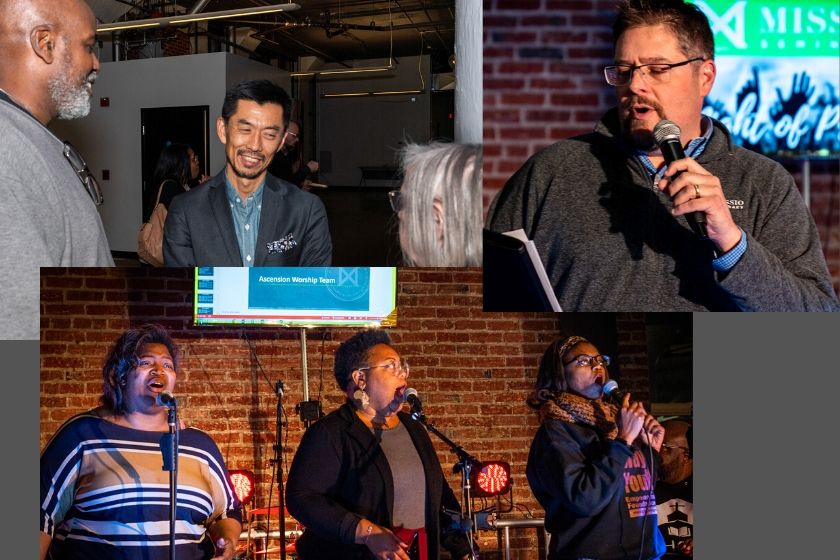 The renovations of the 7th floor were nearly finished and we were able to lead tours through the new classrooms and offices. As they came through the glass doors to the main office area of our 7th floor, the wall on the left has a giant MISSIO logo with the dark gray background. On the right side is an even larger wall with another huge MISSIO logo on a bright green wall with the words "Following Jesus Into the World." By all accounts it is a stunning entrance.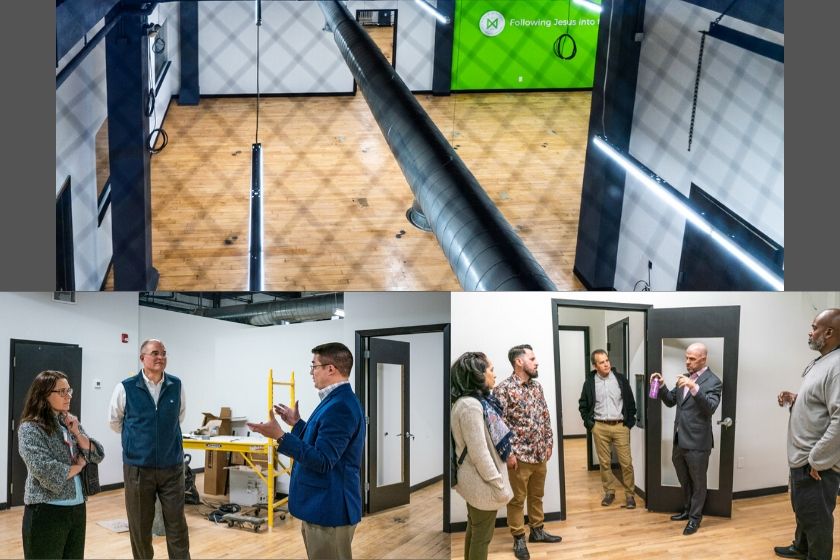 Special thanks to the planning team: John Payton, Paul Zazzo, Ryan Egli, Charles Blachford, Wendy Walters, Kim Baltimore and Michael Heath! And thanks to Bob Thompson for his excellent photography of the event–CLICK HERE to see the originals, as well as photos from past events.