COURAGEOUS CONVERSATIONS: Faith and the Justice System
Discussion of current & potential relationships between communities & police officers motivated by a desire to be good citizens creating flourishing  communities.
On March 31, 1968 at the National Cathedral, Martin Luther King Jr. famously spoke of an "audacious faith." What would it look like if audacious faith included audacious justice?
Answer: it would look like Jesus.
DATE: November 18, 2021 – 7PM
LOCATION:
Bible Way Baptist Church
1323 N. 52nd St.
Philadelphia, PA 19131
Enjoy the presentation below
---
Our Panelists
Our Moderator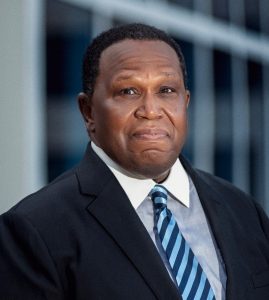 Pastor W. Nick Taliaferro is a proud native son of Philadelphia where he currently lives and works. He received his primary education in the Philadelphia Public School system, and then continued his studies at Oakwood University, from which he graduated with honors in 1978. Afterwards he attended the Theological Seminary at Andrews University where he completed studies for a Masters degree in Pastoral Ministry and Communications (1980).
Taliaferro is a successful media personality, and served as host of the daily Nick Taliaferro Show (on WHAT AM 1340, and WURD AM 900, Philadelphia) for 15 years. He has also written for a wide variety of Newspapers and Magazines, and is a published songwriter and playwright. As a vocalist, he has provided backing vocals for at least 5 Grammy Award-winning artists as a member of both the Bill Jolly Singers, and as a member of The Gabriel Hardeman Delegation.
Nick is also a trained Relationship Counselor, having received certifications in both the Marriage Enrichment, and PAIRS (Practical Application of Intimate Relationship Skills) curriculum. He is also a certified Parenting Educator and served as an Instructor/Director for Lakeside's Institute for Family Professionals.
In 2001 Taliaferro was appointed as a Special Assistant to (former) Mayor John F. Street, and in that capacity created two new offices for the City of Philadelphia: The Mayor's Office of Faith-Based Initiatives (2001-2006) and the Mayor's Office for the Reentry of Ex-Offenders (concurrently, 2005-2006). In June 2006 he was appointed by the Philadelphia Commission on Human Relations to serve as its Executive Director, a position he held until June 2008. Upon leaving government employment he went on to develop and direct a program that provided ethical training for inmates, under the auspices of the Lakeside Educational Network (2008-2010)
His pastoral experience extends over 35 years and includes the successful completion of two building programs (Cambridge, MD., and Philadelphia, PA.), the complete renovation of another, and he has a history of increasing congregational attendance and membership. He currently serves as the senior pastor of the West Philadelphia SDA Church (Phila. PA)