Come hear Dr. Frank James speak on engaging the next generation. He will address questions such as, "Why should we engage?" and "How do we engage?" and provide examples of engagement. The talk will be followed by a Q&A time and close with light refreshments.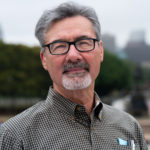 Dr. James is the President and Professor of Historical Theology at Missio Seminary in Hatfield, PA. He formerly served as Provost and Professor of Historical Theology at Gordon-Conwell Theological Seminary. He studied history under Alister McGrath for his DPhil at Oxford University and added a second PhD in Theology from Westminster Theological Seminary/Pennsylvania.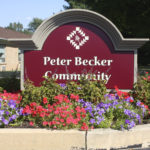 Peter Becker Community's mission, based on the Church of the Brethren values of service, integrity, simplicity and love, is to meet the physical, spiritual and emotional needs of all members of the Peter Becker Community.
As a continuing care retirement community, they provide an environment that empowers the resident to remain active and independent, in addition to a full continuum of long-term care that ensures their future. As a not-for-profit community, they are focused exclusively on the well-being of their residents.