Several years ago, when I graduated from Biblical Seminary, I was equipped with valuable theological, missiological and philosophical truth about God and His Mission. I learned what it meant to join God and His mission in the world by being incarnational. But looking back, I realized I had missed something: I didn't really know how to do that specifically and practically in my day-to-day role as a pastor. I lacked the practical training for how to put into practice what I had learned.
Since 2011, I've served pastors, church planters and hungry kingdom leaders from around the country from a variety of denominations, ages and backgrounds through an organization I started called Kairos Partnerships. Kairos helps leaders who want to get better through coaching, training, writing, equipping, preaching and consulting. As I coach various pastors, one phrase I hear from them with regularity is "Seminary never taught me how to do that!" I've kept a running list of the specific topics or areas they referred to when they uttered that phrase.  Why can't seminary train pastors in those areas? I've thought regularly. In fact, seminary should be intentionally training in those very areas!
As a part of my calling, I teach as adjunct instructor in the Practical Theology department at Biblical (now Missio) Seminary. About a year ago I shared with a few members of the faculty about the gaps of practical ministry training from my own education and the recurring themes I was hearing from pastors I was investing in. As I shared, I wondered aloud if there might be a space to offer a course at Missio on the specific how-to's of pastoral ministry. Dr. David Lamb, the Dean of Faculty, was excited about this idea and invited me to create and teach a course which does just that.
This fall I have begun teaching a course titled Pastoral Skills, which has as its intent to be ridiculously practical, providing contextual how-to training in key areas of the pastoral vocation. The topics include how to officiate a wedding, preside over a funeral, conduct a hospital visit and engage in self-care as a pastor. It also includes ways to help others with mental health issues, how to lead an elder meeting, cast vision, develop leaders, appropriately handle conflict in your church and address issues of stewardship, finances and a church budget.
Recently, we explored the topic of how a pastor should dress in various contexts – and how we might discern what is appropriate as missional leaders. Later this semester we'll visit a local hospital to meet with the hospital chaplain and gain first-hand experience of the do's and don'ts for clergy visitations. We've invited practitioners to come into the class and share their personal experiences from a wide variety of ministry settings. Additionally, each of the assignments have been created to be as specific and contextual as possible, tailored to each student's particular ministry situation.
The goal, of course, is to equip pastors and kingdom leaders with the practical skills in the classroom now, so that when they are with people in those moments they can be freed up to be fully present to others outside of the classroom. Henri Nouwen calls this "the ministry of presence." Incarnational ministry means being present with others. In 2 Corinthians 5, Paul tells us that we are ambassadors for Christ, who have been given the ministry of reconciliation. In the words of Eugene Peterson, we are to help people pay attention to God and respond appropriately. Pastoral Skills is not just about being more effective or polished or perfect; instead, it's about being full-bodied love of Christ to those who have invited us into their sacred and eternally significant moments of life.
Ministry is meeting people where they are and journeying with them to where God wants them to be. Pastoral Skills is a course to teach Missio Seminary students to live out their pastoral calling practically, humbly, sensitively, confidently and compassionately to a world in need.
Years from now, my prayer is that, when students in my course speak about their specific pastoral roles, they are able to say confidently, "Missio Seminary taught me how to do that!"
---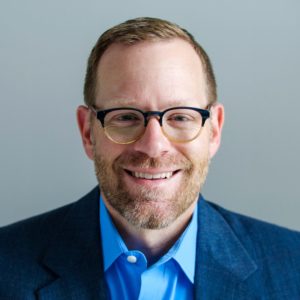 J.R. Briggs has three passions: to equip and invest in hungry kingdom leaders, to grow fruit on other people's trees and to collaborate with others to create good kingdom mischief.In short, his calling is to help leaders get better.
All author posts