"Entrusted with the Gospel" – 1 Thessalonians 2:4

As the seminary moves forward in pursuit of God's bold vision for our future we stand on the shoulders of our founders who launched this institution in 1971. We are continually grateful for the many sacrifices they made to ensure that rigorous academic excellence and passionate zeal for God's mission were at the core of our degree programs. From the very beginning Missio has held as its founding verse 1 Thessalonians 2:4, "but just as we have been approved by God to be entrusted with the gospel, so we speak, not to please man, but to please God who tests our hearts" (ESV).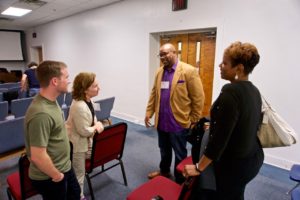 On October 6, we celebrated our rich history and legacy by hosting Founders' Day 2018.  A large group of current and former faculty, staff, alumni, community members, and friends of the seminary gathered to honor our past and look to the future.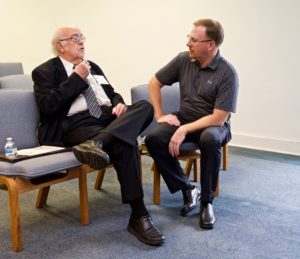 Those attending had the privilege of hearing from founding faculty member Dr. Robert C. Newman. There was also an alumni panel discussion hosted by Dr. Todd Mangum (ThM '90) that included graduates from every decade who shared heartwarming and often humorous stories. Panelists included:
Paul Osborne (MDiv '71)
Jill Davidson (MDiv '80)
Karen Sawyer (MAC '90)
Larry Anderson (MDiv '06, DMin '10)
Jungmo Koo (MDiv '13).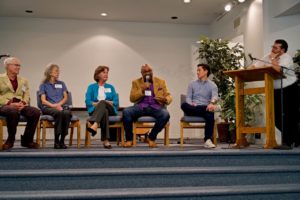 The day also featured a talk from Dr. Dan Williams (MDiv '06, DMin '10) and President Frank James who spoke on the seminary's name change and upcoming move to Philadelphia.
We are so grateful for everyone who invested their time and energy to make this important day a reality!