In this online Faith in the Marketplace Conference, Tim Haahs (CEO of TimHaahs & Associates), Ron Bergey (CEO of Bergey's Electric), John Duerksen (Executive Vice President of Univest), and Maura Derstein (Director of Experience at Lacher) talk about the integration of faith and work during the COVID-19 pandemic.

June 12, 2020 Schedule:
7:00-7:05 AM – Opening prayer and words of encouragement (Todd Mangum)
7:05-7:10 AM – Introduction of Tim Haahs (Frank James)
7:10-7:35 AM – Integrating your faith at work during COVID-19 (Tim Haahs)
7:35-8:00 AM – Local Panelists: Maura Derstein, Ron Bergey, and John Duerksen
8:00-8:30AM – Q&A with Tim Haahs, Maura Derstein, Ron Bergey, and John Duerksen
Contact: Charles Blachford at 732-207-1506 or cblachford@missio.edu
---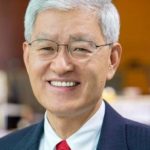 Timothy Haahs is President and founder of Timothy Haahs & Associates, Inc., an architecture and engineering firm. He is a presidential-nominated and US Senate-confirmed appointee to the Board of Directors of the National Institute of Building Sciences. Tim holds a BS and MS in Civil/Urban Engineering from the University of Pennsylvania.