Our country is experiencing collective trauma. As you lead in your sphere of influence—whether that's a business, nonprofit, church, or your home—you're facing unique challenges. Missio and Cornerstone Counseling Ministries will be hosting a Zoom webinar on Thursday, June 18 2020, 7-8:30 PM, featuring Major Marcus Millen of the United States Army who will share helpful strategies to navigate through this season and prepare for its impact.
Keynote: Major Marcus Millen, interviewed by Matt and Pat Millen (MA)
Moderator: Hannah Wildasin (MA), co-director of GSOC and assistant professor
Panelists: Tim Haahs, Nicole Martin (DMin, MDiv), Maria Greco (MA), Rev. Brad Leach
CLICK HERE to Register for the Seminar
---
About the Participants: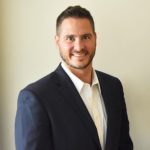 Marcus Millen has been at the United States Military Academy serving as an Assistant Professor within the department of Behavioral Science and Leadership since 2017. He has taught courses in Leadership, Business Strategy, is currently the Director of the West Point Negotiation Project and Course Director for MG390: Negotiation for Leaders. Marcus served as an an infantry officer and in both light and mechanized roles. As a Lieutenant he served as reconnaissance platoon leader and executive officer during Operation Enduring Freedom. As a Captain he served as the Brigade Chief of Plans and Global Response Force Heavy Company Team Commander during Operation Spartan Shield. Marcus holds a BS from the United States Military Academy and an MBA from the Harvard Business School. He is married with three children.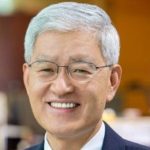 Tim Haahs is president and founder of Timothy Haahs & Associates, Inc., an architecture and engineering firm. He is a presidential-nominated and US Senate-confirmed appointee to the Board of Directors of the National Institute of Building Sciences. Tim holds a BS and MS in Civil/Urban Engineering from the University of Pennsylvania.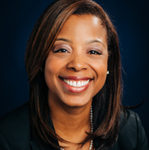 Nicole Martin currently serves with the American Bible Society as the Director of US Ministry. Martin joined American Bible Society in 2016 as a City Mobilizer in Charlotte, NC and progressed as the National Cities lead, supporting Scripture Engagement efforts in cities across the US. Martin is a graduate of Vanderbilt University with a triple major in Human and Organizational Development, Educational Studies, and French. She earned her MDiv from Princeton Theological Seminary and her DMin from Gordon-Conwell Theological Seminary. She serves on the Board of the National Association of Evangelicals and is also a member of the Board of Trustees at Gordon College in New England.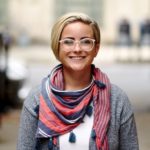 Maria Greco (MA) serves as the Executive Director of Cornerstone Counseling Ministries. She received her Bachelors of Science in Counseling and Theology from Johnson University in 2014, her Master of Arts in Counseling from Missio Seminary in 2017, along with certificates from the Global Trauma and Recovery Institute and The Trauma Healing Institute. Maria lives in Easton, PA with her husband Austin and they are anxiously awaiting the arrival of their first child this August. They attend The Gate Community Church in Bethlehem, PA.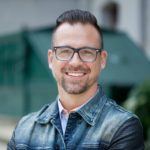 Rev. Brad Leach is an experienced church planter devoted to establishing reproducing churches in the city. In 2011 he launched City Life Church in Philadelphia. City Life has grown to be a thriving, diverse, life giving church in South Philly. Through City Life, Brad has helped to start several more churches and programs to serve the city with compassion. Brad's dream is to lead City Life to adopt an underdog generation, and raise them to be spiritually and emotionally healthy leaders of families and churches. Brad has been married to Leah for eleven years, and has four energetic kids.