Confronting the #MeToo/#ChurchToo Crisis
The #MeToo/#ChurchToo sexual abuse crisis is one of the most pressing issues facing the 21st Century Protestant church. The avalanche of #MeToo and #ChurchToo stories from victims of sexual abuse perpetrated both outside and inside the church and of cover-ups to protect perpetrators, blindsided Protestant leaders who thought this was a Roman Catholic problem. Major news media's investigative reporting corroborated the fact that, instead of providing safe haven for victims and being at the forefront in combatting this crisis, many Protestant churches are complicit.
This seminar will examine the crisis from multiple angles for pastors and ministry leaders. How does church teaching about women and men create an environment that is conducive to sexual abuse and to the protection of perpetrators? How do #MeToo narratives in the Bible provide a vital pastoral resource for raising awareness and creating safety for victims to find help and the care they need? Trauma counseling, legal, and pastoral experts will provide crucial guidance to church leaders in securing professional and legal help, avoiding common mistakes when allegations surface, and becoming leaders in combatting this serious crisis.
Instructor: Carolyn Custis James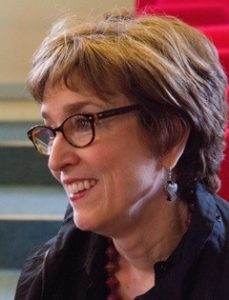 Carolyn Custis James (B.A. Sociology, M.A. Biblical Studies) is an activist, blogger, and award-winning author. Her books include Finding God in the Margins, Malestrom, Half the Church, and The Gospel of Ruth. Her first book, When Life and Beliefs Collide, demonstrated the importance of theology for women and has been influential in encouraging women to pursue seminary education.
Carolyn blogs at www.carolyncustisjames.com and as a Leading Voice at Missio Alliance. She has also published articles for Huffington Post/Religion.
She was founder and president of the Synergy Women's Network for women active in or preparing for ministry occupations. She is a consulting editor for Zondervan's Exegetical Commentary Series on the New Testament. She speaks at church conferences, colleges, and for other Christian organizations both in the US and abroad and is a frequent guest lecturer at various theological seminaries.
Carolyn is a member of Evangelicals 4 Justice – an eclectic network of evangelical thought leaders and activists dedicated to making broad cultural impact through prophetic witness to the whole church.
She also serves on advisory boards for:
Her work focuses on the intersection between Christianity and twenty-first century cultural issues facing women and men globally and has earned her recognition by Christianity Today as one of "50 Evangelical Women to Watch."
Class Details and Registration
Date: This course took place on Saturday, November 9, 2019.
Credit: You can no longer take this course for credit, but you can stream the content through Vimeo for personal enrichment or church training.
Total Time: 6 hours of teaching
* Header image from Unsplash used by permission of
Mihai Surdu