Reinforcing Our Vision & God's Mission
Our move to the heart of Philadelphia enables us to embody our missional convictions by serving more people in our region, the northeast corridor, and the world. Philadelphia is strategically located between Washington D.C. and New York City, two of the most influential cities on the planet. Being in Philadelphia allows us to more effectively serve as the hands and feet of Jesus. It is a city of culture, creativity, and community, and we want to join in where the Holy Spirit is moving among the vibrant churches and ministries of the city. Our vision is to be Philadelphia's first choice for seminary to prepare the next generation of servant-leaders.
Our Strategic Plan (2015-2020) called for MISSIO to be in Philadelphia by 2020 and we hit our target date.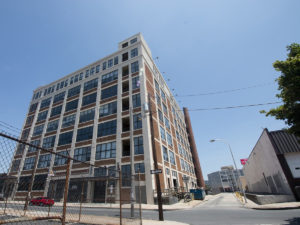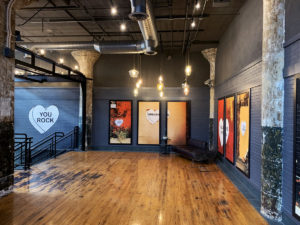 Here are a few exciting things about this location:
421 N. 7th Street is centrally located in the heart of Philadelphia and has easy access from highways 95 and 676.
The building has multiple public transit options including the Market-Frankford Line, the Broad Street line, and multiple bus routes.
The neighborhood, traditionally called Callowhill, where the building is located is a dynamic neighborhood tucked between Chinatown, Old City, Northern Liberties, and Poplar.
There are multiple paid and free parking options within short walking distance to the new location.
The building is a beautiful industrial space being re-imagined as a creative, artistic, and start-up space. The 7th floor is the top floor of the building and has many cool industrial features, including stunning views of the city.
The building originally was the General Electric Switchgear Plant and was placed on the National Register of Historic Places. More recently the music venue, adjacent to the main building, "The Electric Factory," was a prominent music venue known throughout the city and is now called Franklin Music Hall and operated by Bowery Presents.
We are incredibly thankful that the Lord has provided this building and that the building owners moved quickly to remodel the 7th floor space for students, faculty, and staff. Missio provides a top-notch educational space in the heart of Philadelphia where we all come together to learn, grow deeper in Christ, and be sent out on His mission. We believe this new location will help us fulfill our mission to be Philadelphia's Seminary and the first choice for training missional leaders for the church of the 21st century.
For students unfamiliar with the area, we have a more detailed list of recommended local eateries available on e-campus.
Eatery guide on E-campus